As is tradition, this year's slate of Thanksgiving Day football matchups does not disappoint, giving NFL football fans a total of three games to watch, bet on, and be thankful for while eating dinner with family and friends.
There are two college football games scheduled to air on Thanksgiving Day in 2022, and there are several matchups occurring the following Friday and Saturday of the holiday weekend.
As odds are updated, we'll continue to add them to this page daily with the top Thanksgiving football picks.
---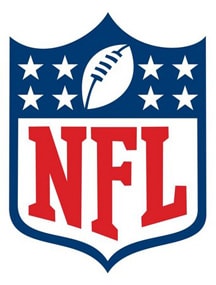 NFL Matchups On Thanksgiving
The NFL is giving fans a three-course meal of pro football on Thanksgiving Day with three huge games scheduled to be played.
Each matchup could have major playoff implications as teams look to stay atop the division while others try to stay alive in the race for the wild card. Here are our NFL Thanksgiving Day previews:
Buffalo Bills @ Detroit Lions
The Buffalo Bills are once again riding high in the AFC East and are projected as the most likely team to win Super Bowl 57.  
The Detroit Lions are performing much better than they did last season but are still having trouble winning more games than they lose. 
Unless Bills starting quarterback Josh Allen is somehow unavailable for the game, we expect Buffalo to destroy the Lions on Thanksgiving afternoon. 
NFL Odds:
Over/Under: 53.5
Spread: Bills -9.0, Lions +9.0
Money Line: Bills -450, Lions +335
Favorite: Bills
Outcome: TBA
New York Giants @ Dallas Cowboys
The second game of the day features two teams trying to win the NFC East and keep pace with the division-leading Philadelphia Eagles. 
The Giants are playing well this season as RB Saquan Barkley is running strong, and quarterback Daniel Jones is finally delivering upon his early expectations.
The Dallas Cowboys are playing out of their minds considering they are without their star quarterback, Dak Prescott. Ezekial Elliot and the Dallas offense may be too potent for NY, but don't be shocked if the final score is within a point or two.
NFL Odds:
Over/Under: 44.5
Spread: Cowboys -9.0, Giants +9.0
Money Line: Cowboys -420, Giants +315
Favorite: Cowboys
Outcome: TBA
New England Patriots @ Minnesota Vikings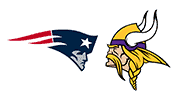 For the final contest of Thanksgiving Day, the primetime game will feature a cross-conference matchup that ensures to be a high-scoring affair.
Playoff seeding will likely be on the line when these two juggernauts go head-to-head, and the Vikings will need the win to retain their lead over the Green Bay Packers in the NFC North. 
New England is by no means the powerhouse they were in years past when Tom Brady was taking snaps, but in Week 13, they appear to be firing on all cylinders, which could spell trouble for the hosting Vikings. 
NFL Odds:
Over/Under: 49.5
Spread: Patriots +3.0, Vikings -3.0
Money Line: Patriots +130, Vikings -150
Favorite: Vikings
Outcome: TBA
---
NCAAF College Football Matchups On Thanksgiving
2021 re-established the annual Egg Bowl played on Thanksgiving Day between the SEC's Ole Miss Rebels and the Mississippi State Bulldogs, and that tradition will continue in 2022. 
On the Friday following Thanksgiving, there are several college football games on the schedule, but things really heat on Saturday with a full slate of NCAAF rivalry matchups that have the potential to cause significant shifts in the CFP rankings and the futures odds to win the National Championship. 
Betting odds for the Egg Bowl and any other future NCAAF Thanksgiving Day games can be previewed here.
Thanksgiving NFL Betting Trends and Strategies
When NFL teams play on Thanksgiving, traditional betting strategies take a step back, and a different approach is needed if history is any indicator.
Teams who play on this holiday have the shortest turnaround of any point during the season. Each team must rest up from a Sunday game, prepare, and play again on Thursday during the day, excluding the night game.
Feast on these trends and strategies before placing your bet on any of the Turkey Day NFL matchups.
Be Thankful for Favorites
NFL favorites typically cover on Thanksgiving. Since the NFL adopted a third game on Turkey Day, the trend has continued as underdog winners are a rare Thanksgiving event.
Invite the Public to Dinner
A common betting strategy for NFL point spreads is to "fade the public." Unfortunately, this strategy of wagering against who the majority of the public is betting on goes over worse than your Aunt's "special" casserole.
Here is how Thanksgiving matchups go when the public has more than 50% of point spread tickets on one side.
More than 50%: 65% covered
More than 60%: 71% covered
More than 70%: 89% covered
Grab a Plate and Get in Line Early
In 2017, both the Vikings (+1.5) and the Chargers (+4) were underdogs in early lines given by some sportsbooks. By the time the game started, the Vikings (-2.0) became the favorite, and the Chargers (PK) turned into a pick game.
The lines moved 3.5 and 4.0 points, respectively, which means people who bet early got great value by simply serving themselves as the line came right out of the oven instead of waiting for scraps.
Sample the Side Dishes
These are some helpful tips to nibble on to get you started, but each is a small sample size equivalent to a side dish. You still need to take injuries, season and recent performance, etc., into account before betting.
Instead, simply apply these Thanksgiving trends to your own NFL betting model. Doing this will give you the full course meal ahead of Thursday's slate of games, and we can all give thanks for a day of good food and NFL betting action.