As is tradition, this year's slate of Thanksgiving Day football matchups does not disappoint, giving NFL football fans a total of three games to watch, bet on, and be thankful for while eating dinner with family and friends.
Due to COVID-19-related NCAAF scheduling, there are no college football games scheduled to air on Thanksgiving Day in 2020, but there are several matchups occurring the following Friday and Saturday of Thanksgiving weekend.
As soon as odds are released, we continue to update this page daily with the top Thanksgiving football picks.
---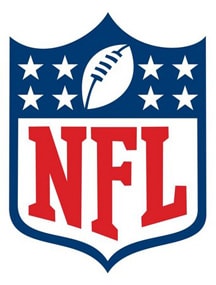 NFL Matchups On Thanksgiving
The NFL is giving fans a three-course meal of pro football on Thanksgiving Day with three huge games scheduled to be played.
Each matchup could have major playoff implications as teams look to stay atop the division while others try to stay alive in the race for the wild card. Here are our NFL Thanksgiving Day previews:
Houston Texans @ Detroit Lions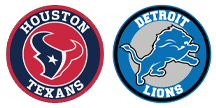 The Houston Texans are struggling for answers after losing all-star wide receiver DeAndre Hopkins to the Arizona Cardinals.
Luckily for the Texans, the Detroit Lions are also struggling to form an identity, but still feature enough talent on the roster to give opposing teams a hard time.
Odds:
Over: 51.5
Under: 51.5 
Spread: Texans -145, Lions +125
Money Line: Texans -2.5, Lions +2.5
Favorite: Texans
Outcome: TBA
Washington Football Team @ Dallas Cowboys
The second game of the day features one team trying to win a Super Bowl and another trying for a winning record.
The Washington Football Team has surprised many by even fielding a competitive team this year. New head coach "Riverboat" Ron Rivera has parlayed a handful of seemingly talentless youngsters into a legit NFL team.
The Dallas Cowboys are attempting a return to relevance despite years of assuming they were a playoff contender. Dak Prescott, Ezekial Elliot, and the Dallas offense are too potent for Washington, but don't be shocked if the final score is within a touchdown or less.
Odds:
Over: 46.5
Under: 46.5
Spread: Cowboys -140, Washington +120
Money Line: Cowboys -2.5, Washington +2.5
Favorite: Cowboys
Outcome: TBA
Baltimore Ravens @ Pittsburgh Steelers
Finally, the primetime game will feature an AFC North divisional rivalry matchup that ensures to be a hard-hitting, nasty affair.
Playoff seeding will likely be on the line when these two juggernauts go head-to-head, and the victor could find themselves at the top of the AFC standings when the dust settles.
Hat's off to the folks who scheduled this key AFC battle to close out the Thanksgiving holiday, as fans are sure to be wolfing down leftovers and guzzling spirits as these two teams entertain us.
Odds:
Over: 45.5
Under: 45.5
Spread: Steelers -3.5, Ravens +3.5
Money Line: Steelers -175, Ravens +155
Favorite: Steelers
Outcome: TBA
---
NCAAF College Football Matchups On Thanksgiving
Unfortunately for 2020, rushed season schedules due to Coronavirus complications have created a scenario where zero college football games will be broadcast on national television airwaves during the Thanksgiving holiday.
Because of the oddball timing of the 2020 schedule, the NCAAF rivalry matchups that typically occur on Thanksgiving weekend have been scattered throughout other weekends or canceled altogether.
However, there are still several games being played on the Friday and Saturday following Thanksgiving, and they can be previewed here.
Thanksgiving NFL Betting Trends and Strategies
When NFL teams play on Thanksgiving, traditional betting strategies take a step back and a different approach is needed – if history is any indicator.
Teams who play on this holiday have the shortest turnaround of any point during the season. Each team must rest up from a Sunday game, prepare, and play again on Thursday during the day, excluding the night game.
Feast on these trends and strategies before placing your bet on any of the Turkey Day NFL matchups.
Be Thankful for Favorites
NFL favorites have covered 68% of the matchups played on Thanksgiving since 2006 and have an overall record of 23-11.
In this 12-year period since the NFL adopted a third game, Turkey Day favorites only had a losing record from 2012-2014. Chalk is good here, but just make sure your turkey doesn't taste like it.
Invite the Public to Dinner
A common betting strategy for NFL point spreads is to "fade the public." Unfortunately, this strategy of wagering against who the majority of the public is betting on goes over worse than your Aunt's "special" casserole.
Here is how Thanksgiving matchups go when the public has more than 50% of point spread tickets on one side.
More than 50%: 65% covered
More than 60%: 71% covered
More than 70%: 89% covered
Grab a Plate and Get in Line Early
In 2017, both the Vikings (+1.5) and the Chargers (+4) were underdogs in early lines given by some sportsbooks. By the time the game started, the Vikings (-2.0) became the favorite and the Chargers (PK) turned into a pick game.
The lines moved 3.5 and 4.0 points respectively, which means people who bet early got great value by simply serving themselves as the line came right out of the oven instead of waiting for scraps.
Sample the Side Dishes
These are some helpful tips to nibble on to get you started, but each is a small sample size equivalent of a side dish. You still need to take injuries, season and recent performance, etc. into account before betting.
Instead, simply apply these Thanksgiving trends to your own NFL betting model. Doing this will give you the full course meal ahead of Thursday's slate of game, and we can all give thanks to a day of good food and NFL betting action.