As is tradition, this year's slate of Thanksgiving Day football matchups does not disappoint, giving NFL and college football fans a total of five rivalry games to watch, bet on, and be thankful for while eating dinner with family and friends. As soon as odds are released, we continue to update this page daily with the top Thanksgiving football picks.
---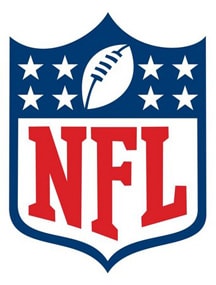 NFL Matchups On Thanksgiving
The NFL is giving fans a three-course meal of pro football on Thanksgiving Day with three division rivalry games – all from the NFC – scheduled to be played.
Each matchup has major playoff implications as teams look to stay atop the division while others try to stay alive in the race for the playoffs. Here are our NFL Thanksgiving Day previews:
Chicago Bears @ Detroit Lions
The NFL's longest-running annual rivalry, dating back to 1930, will meet for the 178th time on Thanksgiving Day in Detroit.
After playing each other in Chicago during Week 10, the Bears and the Lions will play each other for the second time in less than two weeks when they play in Week 12.
The Bears (6-3) dominated early in the game, jumping out to a 26-7 lead at halftime before winning the game 34-22 over the Lions (3-6). QB Mitchell Trubisky lit up the Lions with 355 yards and 3 TDs through the air in what was perhaps the best performance of his young career.
DE Khalil Mack is expected to be back from injury for the Bears, returning one the league's best defensive players to one of the NFL's best defenses – a unit that sacked Lions QB Matthew Stafford 6 times in the week 10 meeting. Expect even more of that, and a larger margin in the final score this time around.
Odds:
Spread: -4.5 Bears, +4.5 Lions
Win: -210 Bears, +175 Lions
Total: Over 46 (-110), Under 46 (-110)
Prediction: Chicago Bears: 38 @ Detroit Lions: 17
Outcome: Chicago Bears 23 > Detroit Lions 16
Washington Redskins @ Dallas Cowboys
The second game of the day features perhaps the most-heated and greatest rivalry in not only professional football but in all sports.
In Week 7, the Redskins narrowly won 20-17 at home over the Cowboys enter and enter this game leading the NFC East.
The Redskins (6-3) have arguably the best defense in the NFL – sometimes. The defense has not allowed over 20 points in any of their wins this season, but in the three losses, have given up an average of 34 points.
For the Cowboys (4-5), the team hopes the addition of WR Amari Cooper will continue to pay off. He has taken some pressure off QB Dak Prescott and has given him a reliable target to throw to after struggling to connect with other receivers this season.
This matchup feels like one the Redskins should win but won't. While they likely won't get blown out, the Cowboys offense will set the tone early with RB Ezekiel Elliot, taking the lead early and keeping it.
Odds:
Spread: -7.5 Cowboys, +7.5 Redskins
Win: -360 Cowboys +175 Redskins
Total: Over 40.5 (-110), Under 40.5 (-110)
Prediction: Dallas Cowboys 34 > Washington Redskins 21
Outcome: Dallas Cowboys 31 > Washington Redskins 23
Atlanta Falcons @ New Orleans Saints
Finally, the primetime game will feature the 100th meeting of a rivalry that started in 1967. The Falcons (4-5) travel to the Superdome, which will host the first-ever Thanksgiving Day game for the Saints (8-1)
The two teams played in a shootout in Week 3, which saw the Saints win 43-37, holding off the Falcons on the road in Atlanta.
The Saints have the highest scoring offense in the NFL currently, averaging 36.7 points and have perhaps the most balanced offense since Coach Sean Payton and QB Drew Brees have been together.
The Falcons rank inside the top ten as well, scoring 27.1 points per game, but it's their defense that has been the Achilles heel this season, ranking 29th out of 32 and giving up 28.2 points on average each week.
While the Saints are in the driver's seat in the NFC South and the Falcons are trying to keep the playoffs hopes alive. The Saints defense has not played well most of the season either and gives up 25.8 points on average.
Count on another high scoring affair, but this time, the Saints will score fast and pile it on early in front of the home crowd in New Orleans.
Odds:
Spread: -13 Saints, +13 Falcons
Win: -750 Saints, +475 Falcons
Total: Over 59 (-115), Under 59 (-105)
Prediction: Falcons: 35 @ Saints: 48
Outcome: New Orleans Saints 31 > Atlanta Falcons 17
---
NCAAF College Football Matchups On Thanksgiving
If you're a fan of college football, then you'll get to double dip during this year's Turkey Day with two NCAAF rivalry matchups being served up.
Ole Miss vs. Mississippi State
Since 1901, these two Mississippi teams have played in one of the most historic rivalries in all of college football and will meet in the 115th Egg Bowl for possession of the Golden Egg Trophy on Thanksgiving night.
Ole Miss (5-5) had a promising start to the season (excluding a 55-point loss to Alabama), winning five out of their first seven games before losing their past three games.
No.16 Mississippi State (6-4) has essentially met expectation this season, and while their offense has struggled at times this season, their defense ranks top five nationally and gives up only 13.5 points on average per game.
On the other hand, Ole Miss has some rather glaring defensive inefficiencies, to say the least, and gives up 36.3 points per game, so don't count on Mississippi State offense struggling in this one.
Expect Ole Miss to run into some trouble early against the Mississippi State defense, which could potentially score a touch or two themselves.
Odds:
Spread: -11 Bulldogs, +11 Rebels
Win: TBA
Total: TBA
Prediction: Ole Miss 10 @ Mississippi State Bulldogs 31
Outcome: Miss State 35 > Ole Miss 3
Colorado St. vs Air Force
The rivalry began in 1957 and since 1980, the teams have played for the Rams-Falcon trophy that's given to the winner of the game.
Both the Rams (3-7) and the Falcons (4-6) have had disappointing seasons thus far. However, Colorado State has shown to be the far weaker of the two and have lost by two scores or more in five of their seven losses.
Meanwhile, Air Force has been competitive in every game, losing by no more than 10 points in any of their losses. The Falcons even boasts the 7th best rushing attack in the country with their triple option package, averaging 265 yards per game on the ground.
It's hard to imagine Colorado State getting the ball much at all this game, and the Air Force offense will do what they do best: Pound the rock and burn time off the clock.
Spread: -14 Falcons, +14 Rams
Win: TBA
Total: TBA
Prediction: Rams: 20 @ Falcons: 35
Outcome: Falcons 27 > Rams 19
---
Thanksgiving NFL Betting Trends and Strategies
When NFL teams play on Thanksgiving, traditional betting strategies take a step back and a different approach is needed – if history is any indicator.
Teams who play on this holiday have the shortest turnaround of any point during the season. Each team must rest up from a Sunday game, prepare, and play again on Thursday during the day, excluding the night game.
Feast on these trends and strategies before placing your bet on any of the Turkey Day NFL matchups.
Be Thankful for Favorites
NFL favorites have covered 68% of the matchups played on Thanksgiving since 2006 and have an overall record of 23-11.
In this 12-year period since the NFL adopted a third game, Turkey Day favorites only had a losing record from 2012-2014. Chalk is good here, but just make sure your turkey doesn't taste like it.
Invite the Public to Dinner
A common betting strategy for NFL point spreads is to "fade the public." Unfortunately, this strategy of wagering against who the majority of the public is betting on goes over worse than your Aunt's "special" casserole.
Here is how Thanksgiving matchups go when the public has more than 50% of point spread tickets on one side.
More than 50%: 65% covered
More than 60%: 71% covered
More than 70%: 89% covered
Grab a Plate and Get in Line Early
In 2017, both the Vikings (+1.5) and the Chargers (+4) were underdogs in early lines given by some sportsbooks. By the time the game started, the Vikings (-2.0) became the favorite and the Chargers (PK) turned into a pick game.
The lines moved 3.5 and 4.0 points respectively, which means people who bet early got great value by simply serving themselves as the line came right out of the oven instead of waiting for scraps.
Sample the Side Dishes
These are some helpful tips to nibble on to get you started, but each is a small sample size equivalent of a side dish. You still need to take injuries, season and recent performance, etc. into account before betting.
Instead, simply apply these Thanksgiving trends to your own NFL betting model. Doing this will give you the full course meal ahead of Thursday's slate of game, and we can all give thanks to a day of good food and NFL betting action.