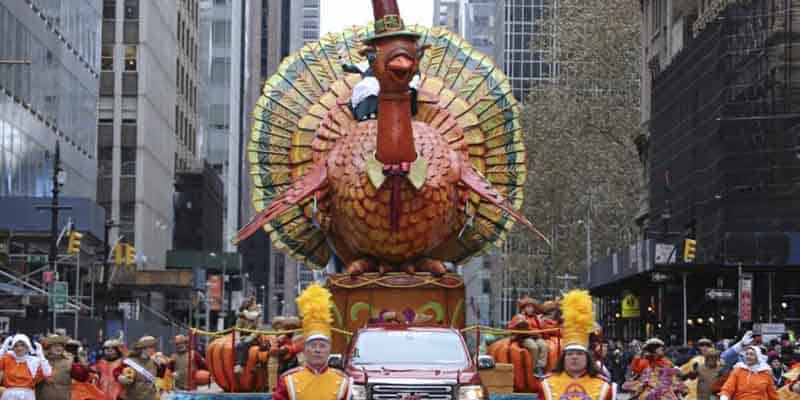 On the Friday prior to Thanksgiving Day in 2021, NFL betting lines have finally been unleashed for the gambling public to gobble up.
Long gone are the days of preseason lines that accept action for the entire year. Thanksgiving Day NFL betting sites now hold off on releasing their game lines until at least the week prior, removing the opportunity for early wagers to capture potentially higher payouts.
We've spent the entire season complaining about the lack of odds for betting on the Lions, Cowboys, and Thursday Night Football, so now that they're here, let's indulge and examine what the NFL bookies have cooked up for us on Thanksgiving.
It seems the NFL oddsmakers are not done calculating the lines for the Chicago Bears vs. the Detroit Lions, but betting on the Dallas Cowboys and their contest against the Las Vegas Raiders is receiving action now.
Las Vegas Raiders @ Dallas Cowboys
Raiders Point Spread: +7.0
Raiders Moneyline Odds: +255
Cowboys Point Spread: -7.0
Cowboys Moneyline Odds: -310
Thanksgiving Over/Under: 54.5
4:30 PM Kickoff On FOX
The Raiders are fighting to stay alive in the NFL Playoff chase while the Cowboys are riding high in the saddle over in the NFC East with a 7-2 record.
It is by no means a lock, but Dallas appears poised to win their division finish as a top seed in the NFC, but if they lose to a team like the Raiders, the overall expectations of NFL oddsmakers could sour.
Buffalo Bills @ New Orleans Saints
Bills Point Spread: -4.5
Bills Moneyline Odds: -220
Saints Point Spread: +4.5
Saints Moneyline Odds: +180
Thanksgiving Over/Under: 47.5
8:20 Kickoff On NBC
The Buffalo Bills remain the top team in the AFC East, but the New England Patriots are coming off of a big win against the Atlanta Falcons and are one game behind them in the standings.
The Saints will be without the services of Jameis Winston for the remainder of the year yet their current record places them among the top teams in the NFC at the moment.
The Bills are also playing inconsistently, dropping a recent game to the Jacksonville Jaguars, and they'll need to return to championship form soon as the next several weeks feature playoff contenders on their schedule.
We'll keep an eye out for lines to be posted on the Lions Bears Thanksgiving Day NFL game. Until then, digest the above betting lines and be thankful for what we do have on the boards already.