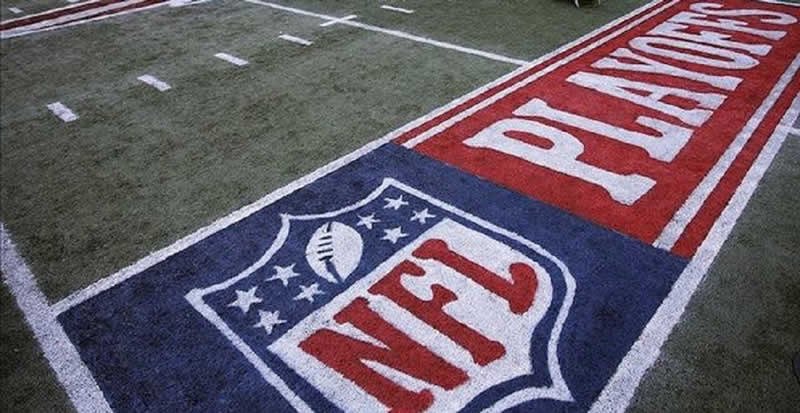 Are you thankful for your favorite NFL team this team?
Or do wish your team would have cooked a little longer in the oven or at least have added some more seasoning to their offense and defense?
Either way, Week 12 of the NFL regular season kicks offs this week with three matchups on Thanksgiving Day.
With just over a month left in the season, one question is likely on the mind of any NFL fan: What are the chances my team makes the playoffs this year?
Or even better: Can my team still win the Super Bowl?
The statisticians at FiveThirtyEight have compiled data from every game, team, and player from this season so far and have updated the probability of each NFL team making the playoffs and their chances of winning the Super Bowl.
This is useful for betting since many sportsbooks still have odds on NFL futures available and oddsmakers will introduce new betting lines as the season draws to a close.
Simply compare the odds at Bovada or any sportsbook we've reviewed and recommend to see if you can find value with odds that do not match up to the 538 projections.
Week 12 – NFL Playoff Projections Before Thanksgiving Weekend
Teams are listed in alphabetical order and will include their chances of making the NFL playoffs and winning the Super Bowl ahead of Thursday's Turkey Day matchups.
Probabilities are courtesy of FiveThirtyEight.
https://projects.fivethirtyeight.com/2018-nfl-predictions/?ex_cid=rrpromo
Arizona Cardinals – Make Playoffs: Less than 1%, Win Super Bowl: Less than 1%
Atlanta Falcons – Make Playoffs: 9%, Win Super Bowl: Less than 1%
Baltimore Ravens        – Make Playoffs: 37%, Win Super Bowl: Less than 1%
Buffalo Bills        – Make Playoffs: Less than 1%, Win Super Bowl: Less than 1%
Carolina Panthers       – Make Playoffs: 62%, Win Super Bowl: 2%
Chicago Bears – Make Playoffs: 87%, Win Super Bowl: 3%
Cincinnati Bengals – Make Playoffs: 24% Win Super Bowl: Less than 1%
Cleveland Browns       – Make Playoffs: Less than 1%, Win Super Bowl: Less than 1%
Dallas Cowboys – Make Playoffs: 46%, Win Super Bowl: 1%
Denver Broncos – Make Playoffs: 4%, Win Super Bowl: Less than 1%
Detroit Lions – Make Playoffs: 7%, Win Super Bowl: Less than 1%
Green Bay Packers – Make Playoffs: 16%, Win Super Bowl: Less than 1%
Houston Texans – Make Playoffs: 82%, Win Super Bowl: 2%
Indianapolis Colts       – Make Playoffs: 22%, Win Super Bowl: Less than 1%
Jacksonville Jaguars – Make Playoffs: Less than 1%, Win Super Bowl: Less than 1%
Kansas City Chiefs – Make Playoffs: More than 99%, Win Super Bowl: 17%
Los Angeles Chargers– Make Playoffs: 83%, Win Super Bowl: 4%
Los Angeles Rams– Make Playoffs: More than 99%, Win Super Bowl: 15%
Miami Dolphins– Make Playoffs: 13%, Win Super Bowl: Less than 1%
Minnesota Vikings       – Make Playoffs: 52%, Win Super Bowl: 2%
New England Patriots – Make Playoffs: 97%, Win Super Bowl: 9%
New Orleans Saints – Make Playoffs: More than 99%, Win Super Bowl: 24%
New York Giants – Make Playoffs: Less than 1%, Win Super Bowl: Less than 1%
New York Jets – Make Playoffs: Less than 1%, Win Super Bowl: Less than 1%
Oakland Raiders – Make Playoffs: Less than 1%, Win Super Bowl: Less than 1%
Philadelphia Eagles – Make Playoffs: 20%, Win Super Bowl: Less than 1%
Pittsburgh Steelers – Make Playoffs: 97%, Win Super Bowl: 13%       
San Francisco 49ers – Make Playoffs: Less than 1%, Win Super Bowl: Less than 1%
Seattle Seahawks – Make Playoffs: 45%, Win Super Bowl: 1%
Tampa Bay Buccaneers – Make Playoffs: Less than 1%, Win Super Bowl: Less than 1%
Tennessee Titans – Make Playoffs: 36%, Win Super Bowl: Less than 1%
Washington Redskins – Make Playoffs: 55%, Win Super Bowl: Less than 1%