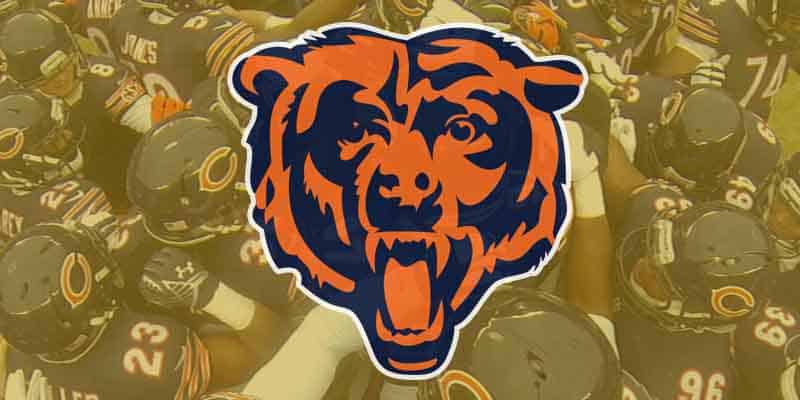 Commissioner Roger Goodell told us many times that the National Football League has "no higher priority" than player safety.
If so, then why will one NFL team have to play two football games in half a week?
The Minnesota Vikings vs. Chicago Bears Week 11 matchup was flexed last week to be on NBC's Sunday Night Football and apart of its Football Night in America broadcast.
The only problem?
The Bears must travel to Detroit to play Lions in the first Thanksgiving Day matchup the following Thursday.
Kickoff for the SNF game against the Vikings will be at 7:30 p.m. CT in Chicago on Nov. 18.
If the game ends at roughly 10:30 p.m., the Bears will have to recover, prepare, practice, and travel to Detroit for a 12:30 p.m. – 11:30 a.m. in Chicago – kickoff on Thanksgiving Day, equating to around an 85-hour turnaround from one football game to the next.
"They screwed us," said Bears cornerback Prince Amukamara to the Chicago Tribune.
Several other players for the Bears expressed their concerns to the Chicago Tribune once they realized what was being asked of them by the NFL, knowing they have no choice other than to prepare for the Lions to the best of their abilities.
"Guys are going to have to be on their recovery the night of the game," said wide receiver Allen Robinson. "There's no time to waste."
"In college, someone told me that you'll never be 100 percent," said linebacker Danny Trevathan. "You just have to make your mind feel 100 percent. Your body will follow."
"I'm dealing out more ass-whooping than I'm getting, right? But you're going to get beat up as a defensive lineman, as an offensive lineman," said defensive end Akiem Hicks. "So you're just going to have to find that extra gear. Dig in there and find a little bit more. Whatever you've got. And there may not be anything in there. But you better look and try to find it."
In 2006, the NFL began "flexing" scheduled games to the primetime slot and expanded the guidelines in 2014 to allow any game from Week 5 to 17 to have its kickoff moved to the evening.
Primetime NFL matchups garner more viewers than traditional noon and afternoon kicks, and the change was implemented to allow "surprise" teams a chance to play at night in front of more viewers.
And the Bears are the surprise team this season.
A team that was supposed to be in rebuild mode currently has an overall record of 6-3 and is sitting at the top of the NFC North after picked by many experts to finish at the bottom of the division.
"Honestly, I was so excited," said Amukamara. "Just like: 'Oh, man! They're starting to respect us a little bit. We get to play on Sunday night. This is going to be a big game.'"
This was before Amukamara realized he'd have to suit up and play again in just 85 hours.
The Commissioner Goodell and the NFL must re-examine how the league handles player safety if it really is a top priority and find a balance between the two opposite ends of the absurd spectrum it currently holds.
In early October, Bears linebacker Leonard Floyd was fined by the NFL for a hit to the helmet of Miami Dolphins quarterback Brock Osweiler.
However, this "hit" to most who watched the game was nothing more than Floyd's left forearm barely contacting the quarterback's helmet.
Not egregious. Not intentional. Just accidental "contact" at worse.
The amount of the fine Floyd paid?
$20,054.
On the flip side, the NFL believes it is okay to make its players play two intense, physical games of professional football in just three and a half days.
In addition, neither the Bears or the players playing both games of the quick turnaround have any power to change the schedule.
The NFL has complete control over all team scheduling and flexing of games.
And Akiem Hicks summed up the brutal tall-order and must-play situation forced by the NFL onto the Bears.
"You have to play the cards you're dealt, man."